Welcome to Moys Design!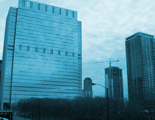 Moys Design, LLC has over 25 years experience in the computer industry, serving small to medium sized businesses as well as home users.
We cover all of New Jersey and deliver professional computer support services promptly and reliably.
We are dedicated to providing affordable and quality service. Whether your problem is small or large it is our goal to help you solve it as quickly as possible.
Call (732) 313-4150 for free Advice and Estimates or send email to: monty@moysdesign.com
Computer Hardware Services

Programming Languages Used in
Software Development
Microsoft VB.Net/C#
Adobe Flex
PHP
Web Technologies
ASP.Net
Silverlight
Apache Server
MySQL
Ajax
Adobe Flash